What aromas can we perceive in a spicy wine?

Go back to the Wine Aroma Dictionary
This part of the wine aroma dictionary explores spicy wine aromas. This is still a work in progress and we will regularly add new descriptors extracted from the wine flavor wheel . 
---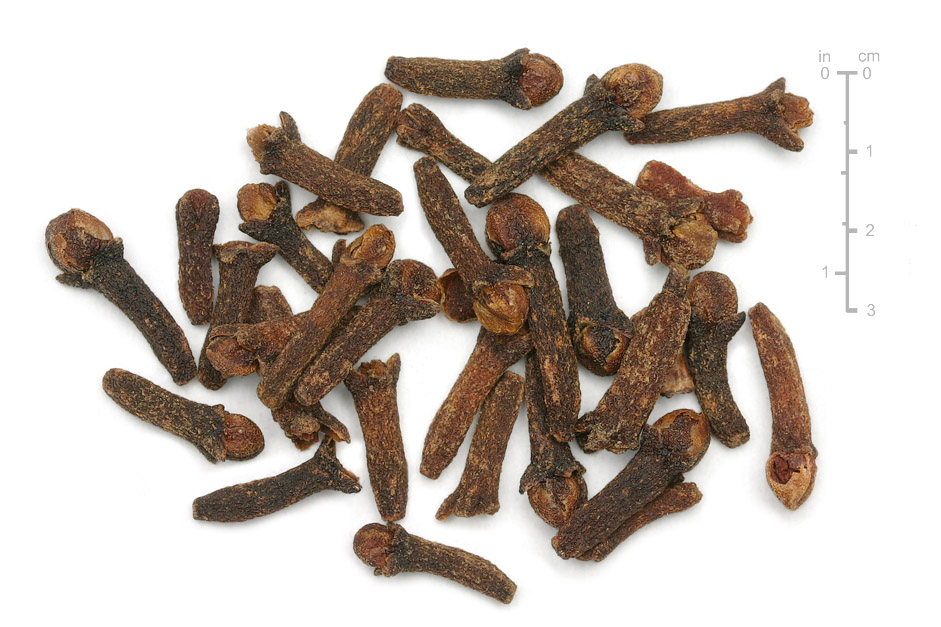 Aroma :

Clove

Category : Spicy 
Type : Spicy 
Aroma Definition : Evokes the aroma of clove buds. This aroma may bring back some good or bad memories from the dentist's office. Indeed, some disinfectant and other products used by dentists had a clove like aroma. Clove buds have painkiller properties.  
Origin : Eugenol and iso-eugenol are the aroma compound responsible for the clove aroma in spicy wines. They are by-products of the oak barrel toasting and developed into the wine aging in the barrel. 
Wine styles : Perceived mostly in wines aged in oak barrels.  
Flavor Standard : This is an easy one. Drop one clove in a white / red base wine and let macerate a couple of hours. Filter and you will smell a clove aroma.

 Image credit:  Dried Clove Buds Photograph by Brian Arthur and released under the GNU Free Documentation License. All remaining rights reserved
---
Learn more about how to make your own wine aroma kit.
Home > Wine Aroma Dictionary > Spicy