Why is wine mouthfeel so challenging to describe?

Do you agree?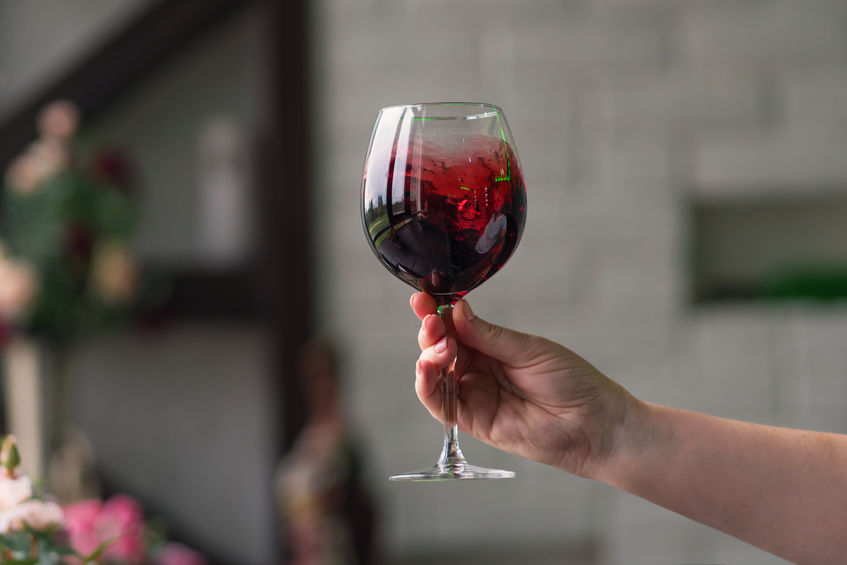 You may not have heard the term "Wine mouthfeel" before. However, you likely have heard or read the term wine body. Wine reviews often describe a wine as light-bodied, medium-bodied, or full-bodied. 

Wine body is only one aspect of wine mouthfeel
Wines can also be described in terms of viscosity, especially when they contain high concentrations of residual sugars or glycerol.
You may have also heard about wine astringency, sometimes referred to as "tannins." A high level of tannins most often imparts astringency. Tannins are polyphenolic compounds found in red wine grape skins, and that can be extracted as well from oak barrels during wine aging. 
When the alcohol content is high in a wine, it can lead to some irritations or burning perceptions in your mouth.
Wine mouthfeel has multiple facets
All in all, Body, Viscosity, Astringency, Burning/Irritation are perceptions you can feel in your mouth, hence the term wine mouthfeel. 
DeMiglio and collaborators define wine mouthfeel as "the group of sensations characterized by a tactile response in the mouth." 

Yes, it is the sense of touch. All our five senses are involved in wine tasting: vision, olfaction, gustation, hearing (to a lesser extent), and touch.
So why is Wine Mouthfeel so challenging to describe?
Mostly because these perceptions are somewhat diffuse in your mouth. One cannot quickly identify them as single entities. References exist to teach you how to distinguish sweetness, acidity, bitterness, or saltiness. Wine aroma kits, whether homemade or ready to use, provide examples of typical wine aromas. References are not readily available to describe the diverse attributes of wine mouthfeel. There are a few tips wine sensory scientists can give you, and this is the purpose of this miniseries of articles dedicated to wine mouthfeel.
Become unbeatable at describing wine mouthfeel 
Over the next weeks, I will share with you:
the basics you need to know about wine mouthfeel, 
guidance on how to manage wine mouthfeel during wine tasting, 
and some cheat sheets to have handy at your next wine tasting. 
| | |
| --- | --- |
| | First, you will explore the wine body and will discover that wine experts disagree on what it means.  |
| | Second, you will get acquainted with these irritant perceptions, learn about the trigeminal nerve (nothing be scared about), and how to identify more easily these perceptions during wine tasting. |
| | Third, you will discover what triggers the perception of astringency, why it does linger in the mouth, and how to wash it off. |
| | Fourth, you will learn about the attempts scientists have made to categorize the various components of wine mouthfeel, for white and red wines.  |
Come back to unlock the first article or subscribe to receive it directly in your mailbox.
Access Other articles on Wine Mouthfeel
What is "Wine Body", exactly?
When I introduced you to Wine Mouthfeel last week, I assumed you had already heard or read the term "wine body." Most wine bottle back labels will mention …
Literature cited:
DeMiglio, P., Pickering, G., Reynolds, A.G. (2002). Astringency sub-qualities elicited by red wine: The role of ethanol and pH. In Proceedings of the International Bacchus to the Future Conference, St. Catharines, Ontario.
Published October 2, 2019
Home > Wine Mouthfeel