Don't you think that every wine tasting experience should be fun and memorable?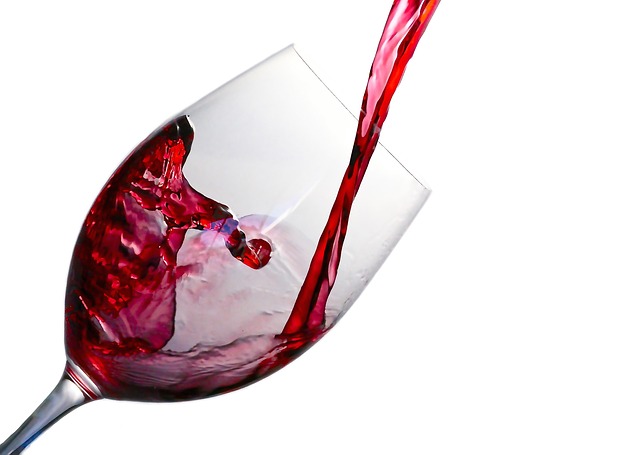 Welcome to Wine Tasting Demystified,

the only site leveraging solid sensory science to boost your wine tasting skills and enjoy it!
All the advice, tips, and tools you will find here are provided by a seasoned sensory scientist.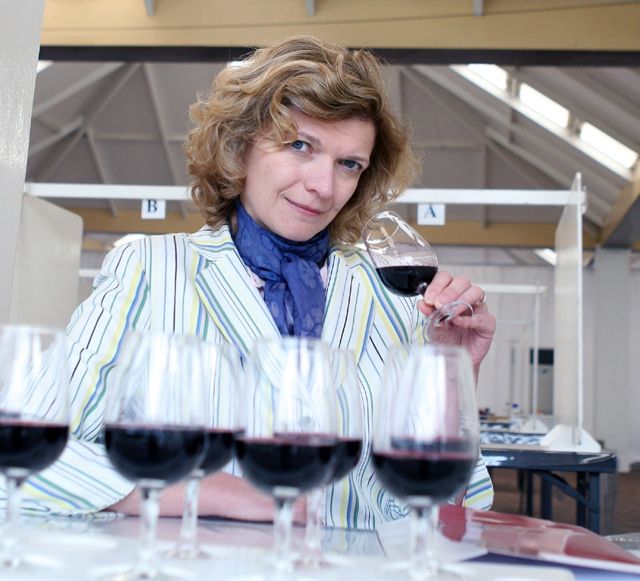 I am honored to be your tasting coach and trainer along these pages. This guide combines my two passions: wine and science. Wine is part of my lifestyle and my culture. Being born and raised in France, I have always considered wine as a normal part of a meal; wine is food. 
I built this resource from what I have learned over my years of practice as a wine sensory specialist. 
Isabelle L.
---
How will Wine Tasting Demystified enable superior wine tasting experience?


I have set up 3 main goals when building this resource for you.
To take myths and mysteries out of the wine tasting practice by sharing with you -in simple terms - the scientific foundations behind the various steps involved;
To give you confidence in your own skills; you will learn that there is no right or wrong answers when you taste wine or any other foods for that matter. Trust your senses! 
To give you tips and tools to develop your tasting abilities, at home, at school, at work, wherever it is appropriate.
---
A wine tasting experience can take different shapes or forms
Informal: sharing a bottle of wine with friends and family 
Experiential: touring wineries and tasting their wines; hosting/attending a wine tasting party
Academic: learning how wine sensory profiles relate to wine production
Professional: using wine tasting skills to create wine list, pair wine with food, make particular wine styles, or understand what your customers like.
Not all wine tasters want to become experts. The development of wine tasting skills can become an asset in your professional career or fulfill a hobby related to wine. 
The tips and tools I am sharing here are seldom taught at wine appreciation classes or sommelier courses. The main reason is that these classes teach about wine, wine regions, winemaking, wine and food pairing etc.. and not how to taste for superior wine tasting experience.
---
Are you ready to step up your wine tasting experience?
I like the analogy of learning how to taste with learning how to bake. Your first learn how to use the ingredients, what to mix first in the preparation or last, how to handle the equipment and how it responds (not all oven are created equal), then you practice with basic recipes; once you get confident, you start experimenting on your own and you check new tips and tools on a regular basis from sources you trust.
That's why Wine tasting Demystified is built on 4 similar pillars.

1- Learn: 
Wine tasting experience occurs through the human senses. By understanding the basics on how they work, you will become more confident in using them. You will become aware of all the tricks that your senses or your psyche can place in front of you to bias your tasting evaluation.
You will learn the basics of wine tasting: how to manage these biases by setting up your tasting with good sensory practices. These will help remain objective in your evaluation

2-Practice
Like the baking chef, you need a starting kit to begin your journey towards a fruitful wine tasting experience. The Wine Tasting Kit outlines the supplies to have at hand.
Sharing what you tasted is part of the game. Finding the right words to express what you smelled or tasted is challenging at first, but won't be after you practice with these tools.

3- Experiment
The articles in this section discuss how you can further experiment and enhance your tasting skills
---
Wine Tasting Demystified is a living enterprise and I intend to update it regularly. 
I invite you to join the readers of Wine Tasting Tips, the e-newsletter that informs you on the site updates, brings you new insights on wine tasting and fun news from the net. Bonus! You will receive my free e-book once you signed up.
Receive this free e-book
HOW TO IDENTIFY & MEMORIZE WINE AROMAS MORE EASILY
when you subscribe to
Wine Tasting Tips
Sign Up Today
You may also register my news feed with your favorite RSS provider.
As a tasting coach, I am available to help you through your journey whether you are a wine enthusiast, an eager student, or a wine professional.
Ask your wine tasting questions directly on the site or contact me directly.
---
About your wine tasting coach
For the last 25 years, I have practiced sensory evaluation, which is the science behind tasting. I have trained hundreds of individuals who contributed, through their tastings, to my research projects. I even wrote my doctorate thesis on how to assess and improve their tasting performance! These people signed up to be on the tasting panels just because they loved food and wanted to learn how to be better tasters.
I was fortunate to work as a sensory scientist with wine industries in Europe, the Americas, Australia-New Zealand and one of favorite places, South Africa. And yes, the wine tasting experiences were wonderful.
---

Happy Tasting Trails!
Cheers!
---