InnoVinum is a consulting company specialized in wine sensory evaluation 
InnoVinum created Wine Tasting Demystified as a resource for wine enthusiasts and wine professionals

InnoVinum was originally founded in Canada in 2002 to enable the Wine industry become more consumer centric. Its mission has evolved as well as its location, following the main career of its founder.  

INNOVINUM LLC is now based in Atlanta GA and is dedicated to demystify wine tasting through its new platform: Wine Tasting Demystified.

Please take some time to explore Wine Tasting Demystified

Meet InnoVinum's founder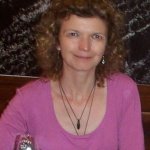 Hello, Thanks for stopping by. I am Isabelle Lesschaeve, a trained and experienced sensory scientist, specialized in wine sensory evaluation. Read more about my story.

---