Issue #12 - November 2018
Dear Wine Friend,

Here is the Holiday Season again.

In few days, those of us living in the US will celebrate Thanksgiving. As every year for the last 20 years, I will join my friends in Northern California for the traditional Friendsgiving. We will be fortunate to share great foods and great wines;I hope you will have the chance to experience great food and wine pairings.

In this issue, You will


Be intrigued by uncommon food and wine pairings,
Learn recent advances in grape and wine science.
Read the update of our Wine Tasting Kit article
Download a reader's tasting list and placemat template




I am grateful that you take time to read my Wine Tasting Tips every so often. This is why I prepared some Holiday Specials, just for you. Check at the bottom.



Holidays Food and Wine Pairings
Pairing wine with soups as always been a struggle, mainly because of the hot serving temperatures. This is why I was so intrigued by this article entitled: "The Complete Guide to Pairing Alto Adige Wine with Soups and Stews" by Jane Frye. The author suggests several white wines and a red wine to pair with
Creamy Lobster Bisque
Jidori Shio Ramen soup
Thai Butternut Squash Soup
Cioppino stew
Minestrone
Curried Lentil Soup
CHECK OUT .
and always classic Thanksgiving selections CHECK OUT .
Timely, I updated my Food and Wine pairing article to include an infographics for pairings with BBQ and added references of two books if you are interested by the principles of food and wine pairing. CHECK WHAT'S NEW .


What's new in grape and wine science?
Saving wine grape biodiversity
While the rest of the planet loses both its plant and animal diversity, it is heartening to learn that initiatives in France, the US, and Chili, are made to preserve local varieties and that rare discoveries of new wine grape species are still possible.
INAO to allow AOCs to trial climate-change varieties

INAO, the French Appellation governing body, is known for its strict rules and lack of flexibility. However, climate change is not a hoax and requires wine businesses to adapt or lose. This article announced that INAO has issued a new ruling stating that "French AOCs will be able to carry out research and development on new climate-change resistant grape varieties". READ MORE.

Saving America's Indigenous Wine Grapes
Baco, Chambourcin, La Crescent, Marquette, Frontenac, Dutchess, Ulster and Jefferson ...
This story reminds us how Thomas Volney Munson, a Texas viticulturist, found 31 indigenous grape varieties in the late 1900, one of them enabling the creation of French hybrids which later saved French viticulture from disaster.

Indigenous grapes and French hybrids are grown mostly in regions where vitis vinifera cannot grow well due to unfavorable climates or pest disease. Wines made from indigenous or hybrids are not widely accepted by the wine intelligentsia, and therefore by consumers. The emergence of craft beverages and consumers' desire for more authentic flavors may give a more prominent place of these wines on your tables. READ MORE.

Discovery in Bio Bio
Finally, 26 new grape varieties identified in Bío Bío. I had to admit my ignorance of this region and searched my Wine Atlas where it was located. Bio Bio is located south of the Maule Valley and benefits from cooler temperatures and more rain falls than the Central Valley. Started in 2011, the quest for indigenous varieties was fruitful in finding 26 indigenous varieties that were not reported anywhere else in the wine world. More gems might still be hidden in this region. READ MORE.


What's new at Wine Tasting Demystified?
One of you shared his checklist for wine tasting with templates for placemats, suggesting I could make those available on my site. I therefore updated the Wine Tasting Kit article CHECK OUT .


You can download the document directly from HERE

Holidays Specials
Thank you for your readership and support!
As a token of appreciation, all wine aroma wheels are offered at the educational price of $US 3.50 starting today and until December 31st. This is the perfect wine accessory for the wine student or wine enthusiasts.
Pair the wheels with the Wine Awakenings Aroma kits and get $15 discount.
Find these deals here .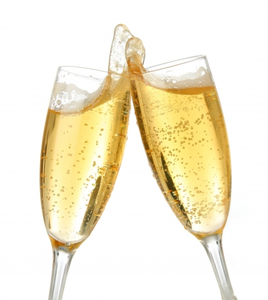 Share the Love and Stay in Touch
If you liked this issue of Wine Tasting Tips, don't forget to forward it to your friends, family and colleagues.


If a friend DID forward this to you and if you like what you read, don't spare a minute and Subscribe Today




Comments? Ideas? Feedback?

I'd love to hear from you. Just reply to this e-zine and tell me what you think! or E-mail me and share your thoughts





Are you on social media?

Find me on Facebook and Twitter.

Cheers!
---