Issue #16
Chardonnays in Style and Other Wine Talks
I don't know about you, but summer is already here in Atlanta. It's hot and stormy, and the kids are off from school.
Summer is also the conference season for researchers. I just got back from Morriston, NJ where I attended a small conference on Neuroscience and its applications to better understand consumers needs and how to deliver the right product experience to them. Lots of great stuff, but no wine application yet.
However, one one my favorite events is the International Cool Climate Chardonnay Celebration (I4C) held every July in the Niagara region (Ontario, Canada). This is a 3-day event open to all wine lovers and it is a true celebration of Chardonnay wines. Here is the link to the 2019 Cool Chardonnay Celebration event.
This fond memory inspired the first section of this newsletter. I then will invite you to reflect on your language of wine.
In this issue of Wine Tasting Tips, you will discover:
* The 14 Chardonnay wine styles
* The language of wine from an anthropology and a social perspective (this one sounds serious but it's a fun read!)
Feedback is a gift. So please let me know if this newsletter brings you valuable tips, or not, by filling out the survey; the link is provided at the end of the newsletter.
Thank You!

The 14 Chardonnay wine styles: What's yours?
The flavor profile of Chardonnay wine is rich and diverse. In 2001, we identified no less than 14 styles. There must be one for you too.
How did we do that?
A cross-functional team was formed that included representatives from the Departments of Winemaking, Marketing, and Research and Technical Services. Team members were first asked to provide names of wines that could be good candidates for the study. A list of 100 wines was then established and sorted based on the availability of the brand in the USA, market share and the expected style of the wine. Fifty-six candidate Chardonnays were selected and tasted in two three-hour sessions by the team members. Wines were presented in flights of six wines, according to their price points (flight one contained the least expensive wines and flight ten the most expensive). Team members were asked to assign each wine to one of the following Chardonnay style categories as defined by the Winemaking Department: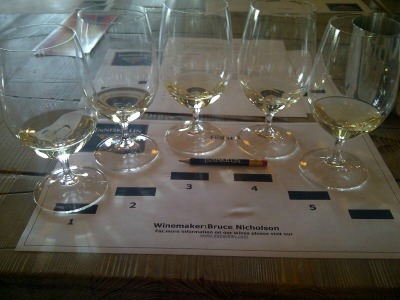 • Neutral with natural flavors
• Neutral, easy to drink, unoaked
• Neutral, easy to drink, with some oak
• Not fruity, some oxidation, 'European style'
• Extra fruity
• Simple fruit with spicy oak
• Oak dominated
• Integrated fruit and oak, slightly sweet
• Barrel fermented, Burgundian style
• Oaky, buttery, 'full blown'
• Elegant, cold climate fruit, subdued fruit
• Fruit driven
• Burgundian with balanced fruit and oak
• Burgundian with nutty-toasty, sulfide derived complexity


So which style do you enjoy most? Take the quiz and discover what the other readers have said.

How your language reflects the senses you use
A collective of 26 researchers studied how people from different cultures and native speakers of diverse languages were describing sensory stimuli, I.e. colors, shapes, sounds, surfaces, smells, or tastes. Researchers recorded how people from the same language/culture agreed in the language they used to describe the stimuli, assuming that when a strong agreement was noted, the words were well ingrained in these people language/culture.
Here are the interesting facts, extracted from the article posted on the BBC website:
English speakers were best at talking about shapes and colors.
Speakers of Lao and Farsi excelled at naming tastes. When offered bitter-flavoured water, all Farsi speakers in the study described it as "talkh", the Farsi word for bitter. English speakers have poor abilities at describing bitter.
Umpila, a language spoken by a hunter-gatherer community in Australia, only has words for black, white and red. They found it easiest to describe smells, a good olfaction is likely helpful for hunting and harvesting food.
I liked how Sophie Hardach concluded her article. "For those of us who spend more time in front of silent, odourless screens than among fragrant plants and jamming musicians, the study could be an encouragement to seek out new sensory experiences. But it is also a reminder of the value of linguistic diversity."
Go and smell the roses….and good wines!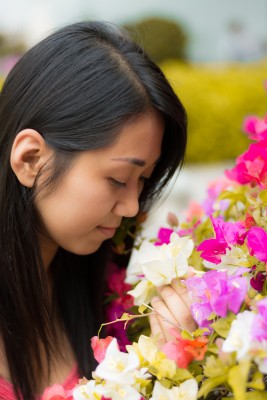 Other Wine Tasting Science News
It is always useful to remind ourselves how what we see impacts what we smell.
In this article, Leonie Louw reminds us some facts about this classical tasting bias and why this is difficult for tasters to describe wine aromas. Smelling with Your Eyes: How Visual Bias Affects Wine Odour Perception
Why not refreshing your memory on common wine tasting errors with this article available on our website? our senses can be tricked! Discover the wine tasting errors you could make and later regret
I also wrote additional tips to facilitate wine aroma description in this article Why is it so Hard to Find the Right Words to Describe Wine?

My 3 Wine Tasting Tips
#1: Chardonnay wines have more to offer than oaked and unoaked styles
If you suffer from the ABC syndrome (anything but Chardonnay), I encourage you to be curious and explore this wine category with an open mind.
#2: English may not be the most useful language to describe aromas
However, you know you can rely on the wine aroma wheel to help you out.
#3: Enjoy summer wines!
My favorite has always been Rosé and I just stocked up my cellar.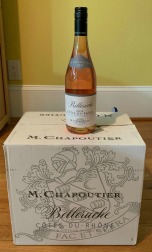 References used in this issue
Lesschaeve I., Norris L.N., Lee T.H. (2002). Defining and targeting consumer preferences. In proceedings of the 11th Australian Wine Industry Technical Conference. Pp 118-122. Blair R.J., Williams P.J. and Høj P.B. (eds). AWRI, Adelaide, SA.

BBC Story on language and the reference of the article:
Majid, A., Roberts, S. G., Cilissen, L., Emmorey, K., Nicodemus, B., O'Grady, L., Woll, B., LeLan, B., De Sousa, H., Cansler, B. L., Shayan, S., De Vos, C., Senft, G., Enfield, N. J., Razak, R. A., Fedden, S., Tufvesson, S., Dingemanse, M., Ozturk, O., Brown, P., Hill, C., Le Guen, O., Hirtzel, V., Van Gijn, R., Sicoli, M. A., & Levinson, S. C. (2018). Differential coding of perception in the world's languages. Proceedings of the National Academy of Sciences of the United States of America. Advance online publication. doi:10.1073/pnas.1720419115.



Share the Love and Stay in Touch
Thank you for taking the time to read this issue.

If you liked this issue of Wine Tasting Tips, don't forget to forward it to your friends, family and colleagues.


If a friend DID forward this to you and if you like what you read, don't spare a minute and Subscribe Today



Comments? Ideas? Feedback?

As written earlier, feedback is a gift. So please let me know if this newsletter brings you valuable tips, or not, by filling out this survey.



Are you on social media?

Find me on Facebook and Twitter.



Cheers!

Isabelle
---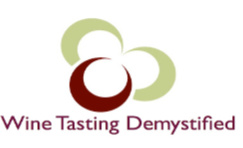 ---