Hello


Issue #17
The Good and the Bad of Hot Summers
It's definitely summer in the Northern Hemisphere, not surprisingly hot and humid in Atlanta.
This issue of Wine Tasting Tips focuses on how hot summers challenge both vineyards and us, wine consumers. Here are the topics:
* A heatwave that dried grapevines in the South of France
* To chill or not to chill red wine

PLUS
* other wine tasting science news.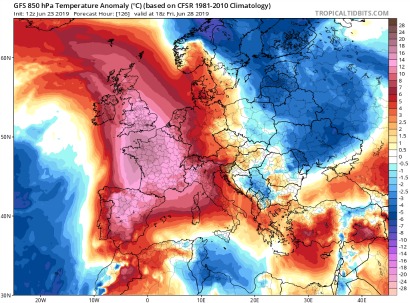 Feedback is a gift. So please let me know if this newsletter brings you valuable tips, or not, by filling out the survey; the link is provided at the end of the newsletter.
Thank You!

Sun Burnt Grapes
You probably heard about the heat wave that hit France the last week of June. It was difficult for the people and also for the grapevines. Vineyards in the South of France were particularly affected. Some reports described the berries as sun burnt, the leaves dried, some said vines looked like they had been burnt by a blow torch!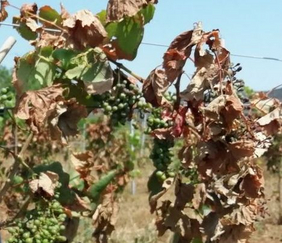 How was this possible? Grapevines are known to be so resilient, being able to resist high temperatures above 40C and with little water. However this heatwave was so sudden that the damages are important. The variety Carignan was particularly affected, as were vines planted in gravel soils, and those which had been recently treated with sulfur against mildew.
The impact on the wine will only be known later on; however the yield of the 2019 harvest will definitely be low in this region.
Lucky outcomes from the heat wave? Vineyards in Bordeaux benefited from this dry heat as it was timely to limit the propagation of mildew in the vineyards.

To Chill or not to Chill Red Wine
Hot summers call for refreshing beverages and wine is not really refreshing, is it? The alcohol tends to warm up our palates rather than cooling them. Low alcohol wines such as Rosés or Moscatos served chilled are therefore pleasant and quite refreshing during hot weather.
What about Reds? Should we forego red wines during the summer months? Wine specialists indeed recommend to serve red wine at room temperature. Above 22C, I personally find the experience quite dull. It is not surprising that this recent survey published in Drink Business found that one third of British red wine drinkers stated they never chilled red wine; it was a sacrilege!
The first time I drank a chilled red wine was in Alsace, it was a Pinot noir. The wine was light and fruity. Gamay wines or Beaujolais are also a good choice for a chilled wine tasting experience. Why not experimenting?
Choosing the correct wine temperature to store your wine can also be difficult. Get to know what is the best wine temperature.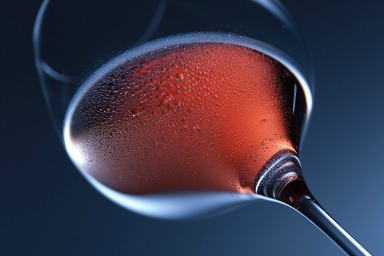 Other Wine Tasting Science News
Red Wine May Be Key to Next-Gen Wearable Tech
A team of scientists at the University of Manchester are using tannic acid from red wine, coffee or black tea to develop more flexible and durable wearable devices. READ this article.
Tasting Words and Seeing Music in Color…
Synesthesia is a rare condition where patients may see words in color, hear sounds as shapes. There are different forms of synesthesia and the most prevalent is mirror sensory synesthesia, where synesthetes feel in their own body what another person experiences.
This article reminds us that we all live in a different sensory world like "supertasters" or synesthetes do. This is also why we should not expect to all have the same sensory experiences when tasting wine or other foods.

My 3 Wine Tasting Tips
How to Enjoy Wine Tasting when it's Hot Outside
#1: Choose a cooler location
Underground wine cellars with their cool constant temperatures are great places to visit in the summer and get an interesting wine tasting experience.
#2: Choose lighter wine styles
Refreshing fruity flavors are my go-to wines: South of France Rosé wines, Whites such as Loire Valley Sauvignon blanc or Chenin; and Reds like Pinot Noir from Oregon or New Zealand, Gamay from Ontario.
#3: Stay Hydrated
Drink a LOT of water. The alcohol in wine will dehydrate you, so drink water between sips, not only to have a fresh palate but also a fresh mind.
---
References used in this issue
VITICULTURE SERVICE NOTE FOLLOWING THE CANICULE FRIDAY JUNE 28, 2019 (in French)

Heatwave: vines "as burned with a blowtorch" in Gard and Hérault (in French)

One third of drinkers don't know you can chill red wine



Share the Love and Stay in Touch
Thank you for taking the time to read this issue.

If you liked this issue of Wine Tasting Tips, don't forget to forward it to your friends, family and colleagues.


If a friend DID forward this to you and if you like what you read, don't spare a minute and Subscribe Today

Wine Tasting Tips is written and published by I. Lesschaeve at InnoVinum.



Comments? Ideas? Feedback?

As written earlier, feedback is a gift. So please let me know if this newsletter brings you valuable tips, or not, by filling out this survey.



Are you on social media?

Find me on Facebook and Twitter.



Cheers!

Isabelle
---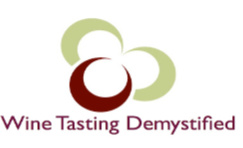 ---