Issue #9 - June 2018
Hello!
Have you ever wondered: What's the next big thing in wine?
In my corporate role leading a sensory and consumer research department, I support beverage developers and engineers creating the beverages of the future. Their recurring question is what's the next flavor trend, what's the future like?
Unfortunately, I do not have a crystal ball and my best answer is to do some research. What does it mean? Simply to look around us, understand the macro forces that impact our lives, observe consumer consumption patterns, identify their concerns regarding their future and how it affects their beverage choice and consumption, read about novel technologies that may disrupt the way we may consume beverage in the future.
So what's the next big in wine?
I compiled several sources recently published in the scientific literature and the media to help you imagine what the future might be.

Are you ready for formulated wines?
I had heard some unethical winemakers were adding chemical compounds to their wines to boost a specific aroma, however I had no idea that a Denver-based company, Integrated Beverage Group, was actually commercializing such wines. This is the story that Wired published on May 30.


Two business partners, one frustrated wine merchant and one consumer product ingredient obsessed, created this venture which proposes to convert a basic bulk wine into a replicate of an existing prestigious and more expensive wine style. They realized that few US consumers were interested in unique and pricey wines, the majority wanted good tasting and affordable wines.
Winemakers already use chemicals and other agents to modify the wine profiles during the fermentation process: adding sugar before fermentation to bump up the alcohol content, filtering wine to lower the alcohol content, adding oak chips to deliver more toasted notes or tannins to build the wine structure.


Why not artificial flavours like other food and beverage manufacturers do, argues the author?


The process used by IBG seems strong scientifically, their lab looks well equipped from the photos included in the article; The chemists there have analyzed many wines, deconstructing them in all the different chemical parts they are made off, like anything on this planet. We are all chemistry, aren't we?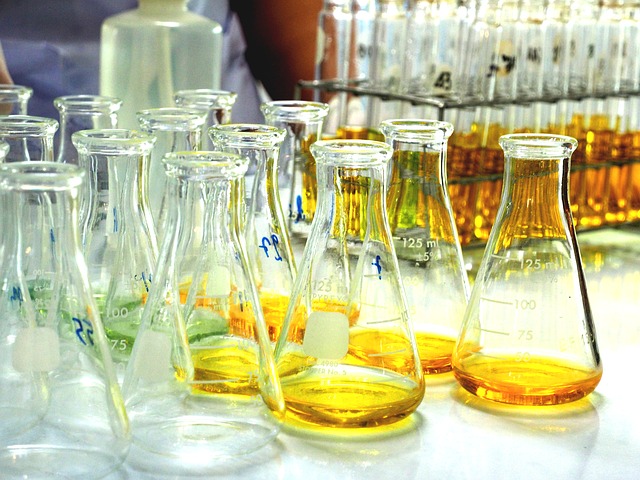 To replicate a wine, the IBG team works with a winemaker from Sonoma and a Master Sommelier. They all taste the target wine and the base wine first to determine what components are missing from the base wine. They also look at the flavour chemical profiles analyses by the lab. From there, the winemaker uses different tools and ingredients to create the formulated wine. The goal is to get a sensory profile close enough to the target, knowing that a true replicate may never be reached.


The large commercial winery I used to work for had similar products, do you remember the Wine Coolers? These were diluted wines complemented with natural or artificial flavors.


This company exists and is in business. However is it the future of wine? Or is it the avent of formulated wine based beverages that could enable consumers drink bettered wines at an affordable price.

Let's learn from a futurologist
Dr Morgaine Gaye, the futurologist hired by a British wine merchant predicts the following:

+ Wine quality will continue to improve especially for emerging wine countries, such as the UK
+ Instant delivery by drones will become popular
+ Labels will be resumed to QR codes
+ Augmented reality will enhance the purchase experience
+ Consumers will go for complex flavors, especially when considering other fruit wines
+ Consumers will seek transparency and look for unique points of differentiation when buying.
+ Eco friendly bottles and glasses will become the new "green" trend.
Imagine eating your wine bottle once empty, like you would eat these sweets!
How sound can enhance our appreciation of food and beverage
In the last issues of Wine Tasting Tips, I shared stories on how other senses may interact with our overall appreciation of foods and objects, what scientists refer to cross-modal effect. More stories on that theme appeared in the media last month.


Connecting Sound and Texture, Chewing Jockey Heightens the Pleasure of Multisensory Dining "Chewing Jockey research project at Keio University, conducted by Naoya Koizumi, Hidekazu Tanaka, Yuji Uema, and Masahiko Inami, seeks to enhance and alter your eating experience by changing the way you interpret food texture. By playing with the sounds of your own chewing, the Chewing Jockey system can shape what or how you think you're eating."

Diaz & Swahn, Are Using Sound to Change the Way Your Food Tastes. This consulting company based in Stockholm, Sweden, advise restaurateur to play with sounds in order to enhance the experience of their guests.
What's up at Innovinum?
In the next 15 days, we will celebrate 3 National Days. Like us, please celebrate with moderation.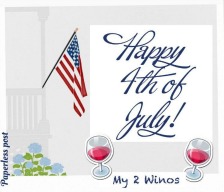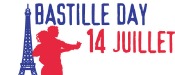 Share the Love and Stay in Touch
If you liked this issue of Wine Tasting Tips, don't forget to forward it to your friends, family and colleagues.


If a friend DID forward this to you and if you like what you read, don't spare a minute and Subscribe Today




Comments? Ideas? Feedback?

I'd love to hear from you. Just reply to this e-zine and tell me what you think! or E-mail me and share your thoughts





Are you on social media?

Find me on Facebook and Twitter.

Cheers!
---
Wine Tasting Tips will take a break in July and will resume in August. In the meantime, have a safe summer and enjoy your wine sensory experiences!