Issue #5
Greeting!
I hope this new issue of Wine Tasting Tips will find you well. Here is what you will find in this issue:
What science says about the best wine temperature to pour or store your wine
Related articles in the media
Introducing Wine Science Corner
Don't forget YOUR exclusive perks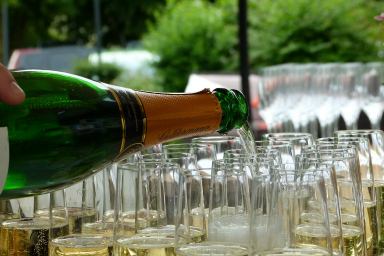 What is the best wine temperature?
As the weather warms up, you may have seen articles flourishing in the media on wine temperature. Just to name few headlines I read recently:

How cold should I serve a Chardonnay?
Is putting a bottle in the freezer that bad?
Should I buy a dual-zone wine cooler?

What about you? Have you ever wonder if you were serving the wine at the "right" temperature?

Here is what the science has to say about the best wine temperature .

Related articles in the media
On June 17, Ellie Douglas wrote about white wine temperature.
'Acidity and fruit tend to be the two end-points of this equation, with fruit character becoming more obvious with increasing temperature – whilst acidity tends to stick out a bit more, as those fruitier tones recede at lower temperatures.'
Ideal temperature depends on the wine sensory profile and it defers as well whether the wine is still or sparkling.

Read more Decanter on white wine temperature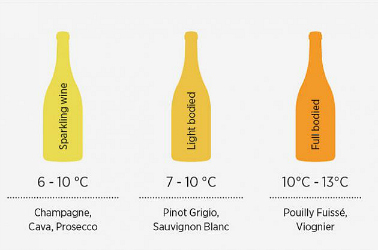 ....and if you are in a hurry?
This other note discusses one of my last resort practices: putting the bottle in the freezer.
"Matt Walls, DWWA judge, recommends putting your wine in the freezer for 22 minutes for lightly chilled, and 28 minutes for fully chilled." Ideally, it is better to place the bottle in an iced bath for 30 minutes but I guess you would agree that the freeze is more convenient.

Read more at Decanter on chilling a bottle in the freezer
Introducing the Wine Science Corner
Bringing you the latest wine science news that could change the way you taste wine.


Wine science is a very active field of research, with every major wine region of the world having its own research institute. Most research teams aim to elucidate factors affecting wine quality and how their findings may impact the wine tasting experience. Keeping track of these science news can enrich your own tasting experiences.
Check it out:Wine Science Corner

Don't forget your exclusive perks
As a subscriber of Wine Tasting Tips, Wine Awakenings offer you a $15 CAD discount on any of their 12 aroma kits (retailing $149 CAD).


Use the promo code IL01 when purchasing a 12 wine aroma kit online.
If you are keen on the Master series (retailing $349 CAD and more), please contact directly Rita by e-mail to get your discount.


Why waiting for Christmas to indulge in a very useful aroma kit or making this useful gift to a dear wine lover?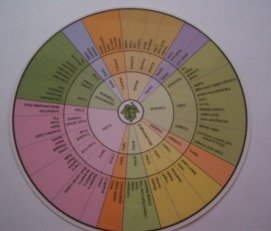 The wine aroma wheel is the basic tool to help you articulate the aromas you perceive when smelling or tasting a wine. It's a simple way to get you match the sensations you perceive with aroma categories that are generic in the center of the wheel (fruity, woody) towards more precise aroma descriptors on the outer circle such as raspberry or burnt toast.

Add the wine aroma wheel to your tasting kit .


We refund the shipping cost of any online purchase of 1-3 items to be shipped in North America (Valid until June 30 2017; count up to 2 business days to receive the shipping fee refund via PayPal).

Share the Love and Stay in Touch
If you liked this issue of Wine Tasting Tips, don't forget to forward it to your friends, family and colleagues.


If a friend DID forward this to you and if you like what you read, don't spare a minute and Subscribe Today




Comments? Ideas? Feedback?

I'd love to hear from you. Just reply to this e-zine and tell me what you think! or E-mail me and share your thoughts





Are you on social media?

Find me on Facebook and Twitter.

Cheers!
---