This Wine Tasting Guide provides tools and tips seldom shared in Wine Appreciation classes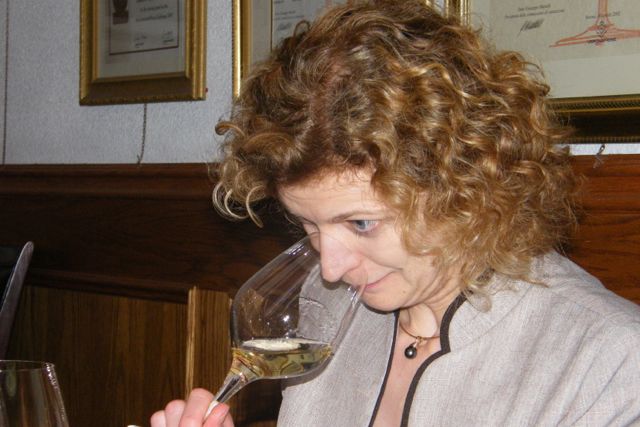 We demystify what wine tasting is all about:

the sensory experience!
This wine tasting guide is developed for wine enthusiasts, whether they are beginning their learning journey or already experienced, educators, and students.
It has three goals:
To take the mystery out of wine tasting by sharing with you -in simple terms - the scientific foundations behind the various steps involved;
To give you the tools to develop your sensory abilities, at home, at school, at work, wherever it is appropriate.
I designed this approachable wine tasting guide for you who have felt:

Intimidated by the flowery language of wine connoisseurs at a friend's party

Embarrassed when asked to choose wine at a restaurant

Speechless when invited to comment on the taste of the wine

or simply annoyed by the wine snobs.
---
Meet your wine tasting coach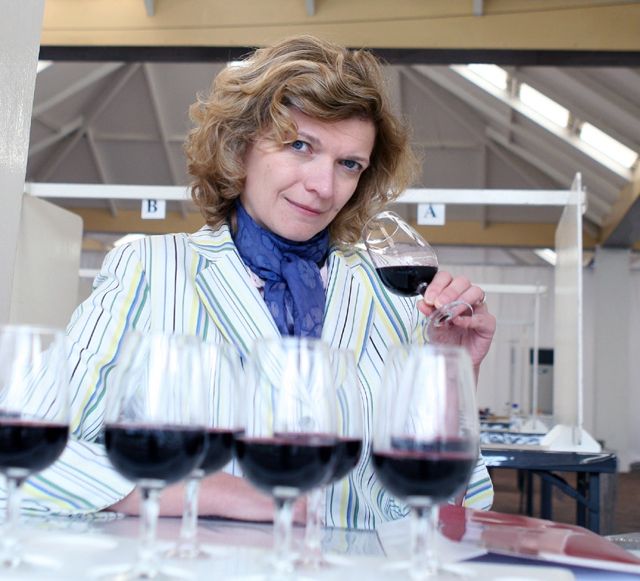 Welcome and thanks for stopping by.

I am Isabelle and I would be honored to become your coach and trainer as you browse these pages. 

This wine tasting guide combines my two passions: wine and science. 

Wine is part of my lifestyle and my culture. I can't imagine dinner without wine.

Science is at the heart of my professional life. For the last 25 years, I have practiced sensory evaluation, which is the science behind tasting. I have trained many people who contributed to my research projects. I even wrote my doctorate thesis on how to assess and improve their performances! These people became sensory panelists, driven by their love for food and wine, willing to enhance their tasting skills.
If like my former panelists you wish to become more aware of the taste and flavors of what you drink, let me guide you on this journey by offering you some tools and tasting tips, all based on robust science.
Wine Tasting Guide Overview
Not all wine tasters need to become experts. You may need to improve your sensory abilities as part of your job or your studies. You may also want to learn more about wine for your own enjoyment. In all cases, you will find here tools and tasting tips that are usually not taught in wine appreciation classes or sommelier courses. The main reason is that these classes teach about wine, wine regions, winemaking, wine and food pairing etc.. and not about how to taste wine.
Would you like to become a better wine taster? then follow me your wine tasting guide!

This website is organised in different sections to help you develop and improve your wine evaluation skills.
Wine Tasting Guide
This section will take you through:
Wine perceptions
To become a better wine taster, it is critical to understand how wine perceptions are evoked are perceived via your five senses and how tasting errors can occur without you even realizing it!
Learn about the wine tasting myths and how we busted them!
Learning resources
This section will grow as we develop the wine tasting guide. The intent is to provide students, instructors, and wine enthusiasts some resources to gain more knowledge on the topic of wine tasting.
Take quizzes and surveys and stay an informed taster!
As this website develops, we will include more useful information.  
To keep up with our regular updates, please:
All the links are posted on the left column of this page.
Also, feel free to contact me if you have any questions or suggestions.
Share your thoughts, Share your tasting tips